22th February 2008.Friday.
z,merp,mutt,spidey,banks,gourmet jam and i headed down to da simpang for some good supper.
Upon arrival, we had to pick a table near our bikes to keep watch in case someone decides to jack the muddy fox again.
WE COULD NOT SIT AT THE TABLE NEAR THE ROTI JOHN KING stall.
MANG.

Most of us had the usual mushroom and cheese prata which we agreed was of no standard compared to the stall we usually eat from.
SATAY MAN MERP WAS PARTICULARLY DISPLEASED WITH HIS JOHN.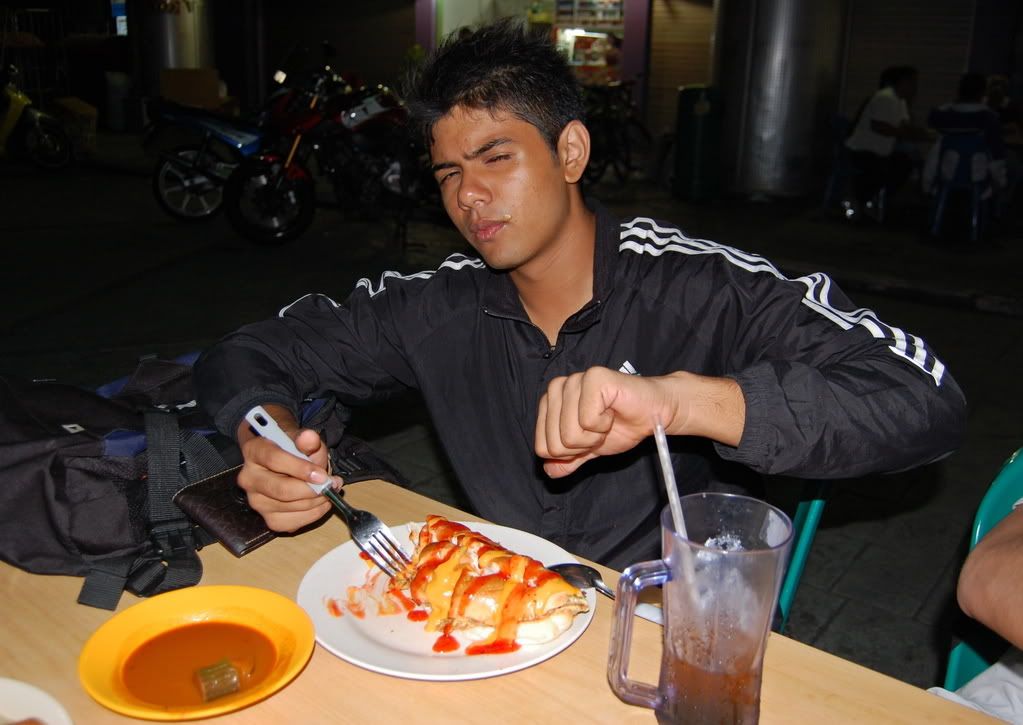 The cheese and mushroom in that roti has incurred his dissatisfaction.
NORT HAPPY.

Looks like gourmet jam thought otherwise about Pattaya rice ( Nasi Pattaya).
Fried rice placed inside a omelette shaped like a pouch,made complete with chilli sauce,fried onions and slices of cucumbers as toppings. Swee ah!
After the meal we decided to do a little inflitration before settling down at a random coffeeshop for........
FOOD FACTOR 2!!!

Same method of playing. Different kind of food.
Player with the lowest card gets to sniff some pepper!
Mang!
Here goes.....
ALMOST THERE.....
Sniff !!!! LUCKY LUCKY...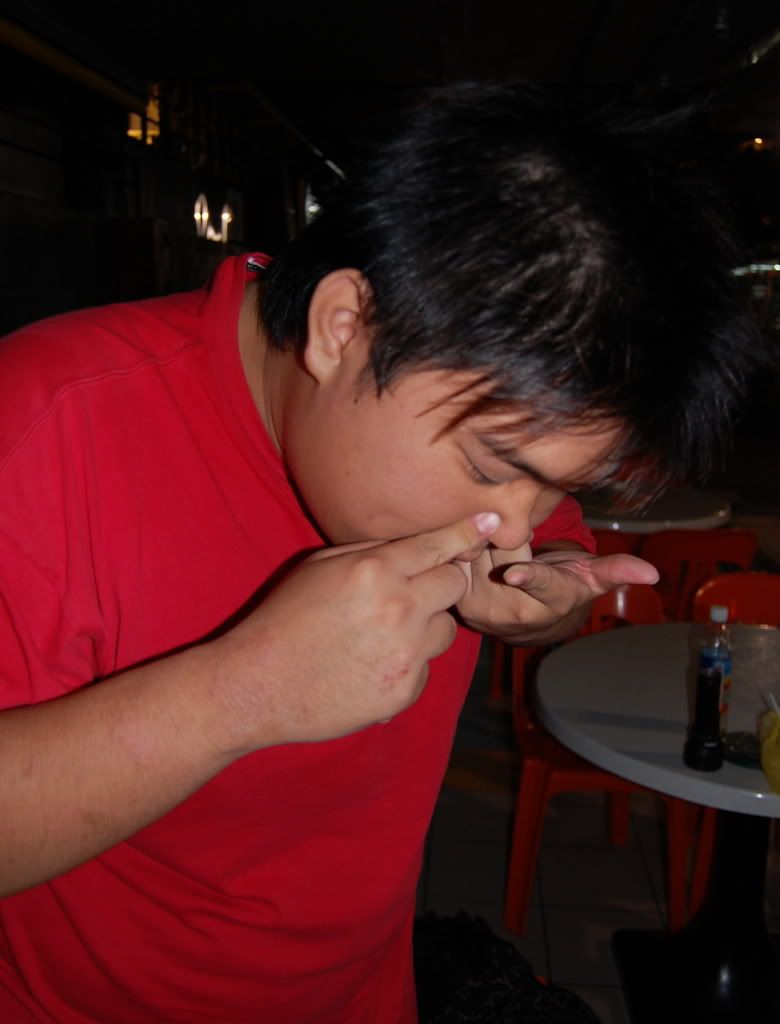 Ohhh.. you are my drug babe.

A few of us had breathing difficulties by the time the game ended.
Both satay man merp and i lost the most rounds. TOAST.
SNIFF...